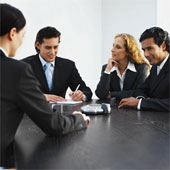 Sino American Inc. is your leader in containerized ocean freight transportation, providing a full line of professional services and out standing customer service at the most competitive rates. With our "Single Point of Contact" program, a specialized customer service representative is assigned for each customer, providing instant, quality support with only one call or email.
---
We integrate our services with your operations to fully support your business processes. As we are committed to keeping you informed every step of the process our CPS ("Container Pipeline System") provides online visibility, monitoring and reporting of your goods in transit, including:
Customized viewing screen
Real time detailed information of goods movement
Proactive shipment monitoring and exception alerts
Customized statistics and reports
Interactive delivery planning
Come experience the difference with Sino American.